Titan is coming!!!
Well, apparently Titan, the Lord of Crags, got tired of all the hardcore gamers in the U.S. beating his sorry butt time and time again in HM and EX mode. So much so that he's abandoned the Navel in favor of a larger place, closer to home...our home that is.
Yes, according to the Weather Channel Titan is expected to pummel the Western US including California tonight, and then spread a swath of destruction across the lower 48 throughout the weekend and even in to Monday. His reign of terror should end by Tuesday, but it will take a while to clean up after the destruction that will no doubt be wrought by the Lord of Crags.
In any case, batten down the hatches my friends, beware the Lord of Crags for he is on the March...
Here is the link from the Weather Channel, I only hope this news provides us time to prepare for battle!

Titan threatens the US
Well, now that we know Titan can find his way to our world, I can only shudder at the thought of how Garuda will react during Tornado season....
Or during Hurricane season, Leviathan could well wipe out a large portion of the east coast with a well placed storm surge...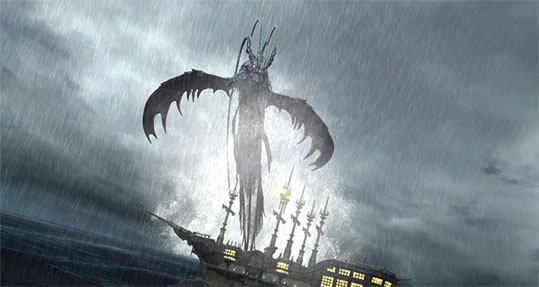 I only hope that our friends at the Weather channel can keep us informed of the whereabouts of these Primals. Fortunately we all know where Ifrit is...

Death Valley...Ifrit is waiting...